Dear Parents/Carers,
Thank you to all of you who have been sharing books and reading regularly with your children.  We all know this is one of the most important things you can do to help your child.
We realise it is difficult for some children, at home, as they don't have the ability to change their reading books daily and also can't just pop to the library.
We have decided as a school to spend a significant sum of money on a brilliant resource from Oxford Reading Tree.  This gives children access to all of the reading scheme books but as online digital texts. We know the book is always better but at this strange time we feel this is an excellent resource.
We will use the ebook library for remote learning and we'd also encourage you to use it for daily, independent reading. There are a huge range of texts available and it is very accessible and easy to use. The library can be filtered to show the bands that match the books that your child normally brings home. Most texts can be listened to using an audio feature and many have tasks linked to them. 
The link for the website is https://www.oxfordowl.co.uk/login?active-tab=students and your child's teacher will share login details via Google Classroom. Once you have logged in through the student login, you can open the ebook library to browse, filter and select your book. The screenshots below show the process of logging in.
1                                                       2                                                     3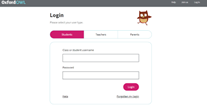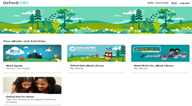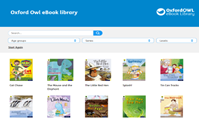 We have also found a lovely resource which recommends books and gives you options to buy them too, we hope you find it useful.
https://www.booksfortopics.com/storytime-online
We have also attached some recommended reads that have been suggested for year groups 2 to 6. We know some children may also have have kindles and this may be useful to them when they aren't sure what to read next - 
We are planning to have a Book Week at the beginning of March - more information to follow!
Thank you and happy reading!
Mrs Brown          Mrs Laidler        Mr Denton